We have a Piranha P50 ironworker and we wanted to get a pedal working to augment the joystick controls. Piranha is nice enough to release real machine information including full electrical schematics and information but when we went to implement a pedal it wouldn't work. Our pedal plug didn't match the pictures in the instructions, but our wiring appeared the same. Long story short, after pinning out the wires and tracing things around it turns out the schematic wire colors don't match with how our machine was built.
The other thing worth noting is the manual refers to the 3 position pedal, the supports down, up, and neutral (stopped), we only have a 2 position pedal (single throw, double pole momentary switch) so we wanted the ram to either be running down to the limit or up to the limit at all times.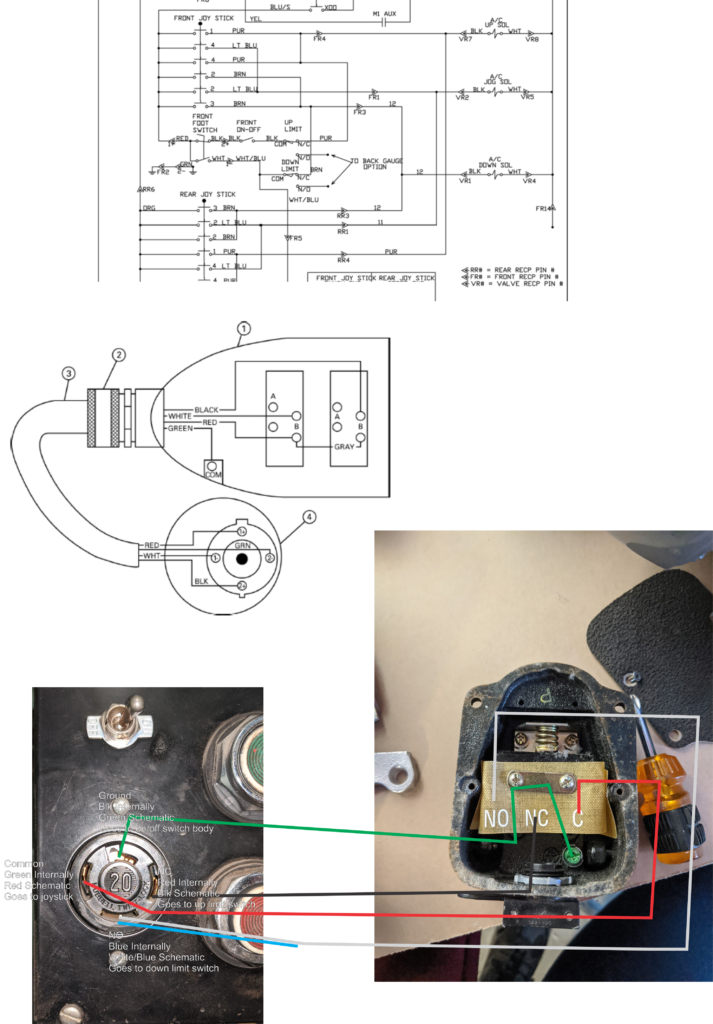 You might have to click on or download the picture to have a better sense of the wiring. Please make sure you check your machine, it might not be wired the same at all. Also read and understand all of the warnings associated with operating the Piranha press with a pedal, the machine *will* move unexpectedly at startup if the pedal is connected and switch is not off.