I signed up a few months ago on a fun website which tracks boxes of electronic junk being mailed around the world.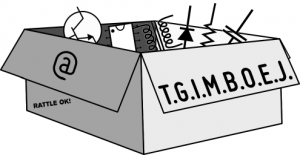 Of course I wanted to receive my own box of random electronic junk and send it on its way, so I added myself to the list and awaited an e-mail. A few weeks passed and I was contacted by Ronald in Tennessee who was starting several new boxes and wondered if I'd like to receive one. Three days later a box arrives via priority mail at work marked "Rattling is Normal" and it was here!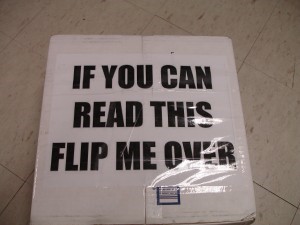 Of course if USPS was handling anything but junk the box would have been ripped apart and inspected by the DEA, ATF and the CIA; and it would have taken 7+ days to get here despite being priority, but junk, hell, they probably flew it up to make sure it got here quick. . .
On opening the box it was apparent that, as advertised, it was indeed a box of junk 🙂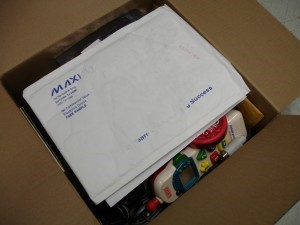 I'll post the contents and what I added after it reaches Colin since I know he'll cheat and read this before the box reaches him!